Complete Web & Marketing IT Solutions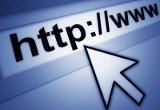 Our website packages offer more than what most web design agencies provide. We provide a brand-able website with hosting, domain name management, email marketing autoresponders, & pop up contact forms designed, all packaged together to increase lead generation %.
Services
Web Sites included with Content Management Systems, Site & Web Hosting Management, Email Services, Email Marketing with AutoResponders, Lead Generation Strategies, Search Marketing, & Other IT Solutions
Websites That Work

We build websites that work for you. Our processes of capturing leads focuses on a higher "Return On Investment" and more sales.
Learn More
Email Services

Get your own company branded email address for all employees. Access email by connecting employee's desktop computers or from mobile smart phones. Always stay in touch!
Learn More
Search Marketing
Optimize your site to target people looking for your products or services. Get the most out of your site with more leads from the internet.
Learn More